Welcome to the ticket shop
of Solar Tech Event
Order tickets for our events and festivals from the comfort of your home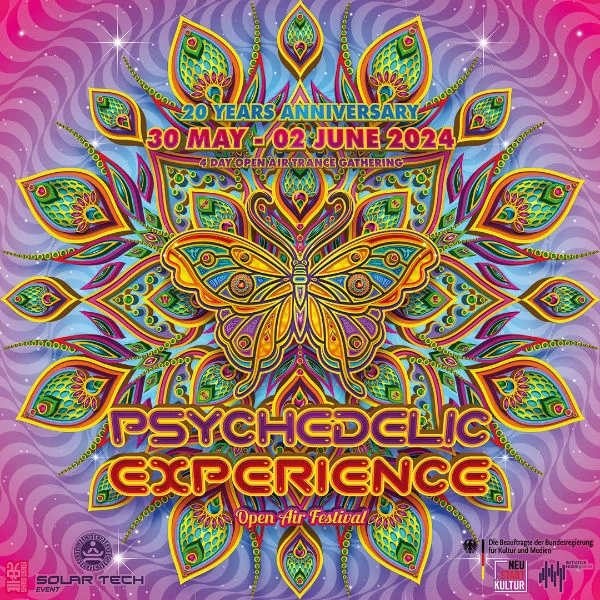 Kick-off for an unforgettable festival season 2024
Let's make the start of the North German outdoor season 2024 unforgettable together: This time we're all celebrating "20 Years of Psychedelic Experience" together. From May 30th  to June 2nd, 2024, thousands of international freaks and top artists from all over the world will once again be partying for a very special psychedelic start to summer.
For more than 70 hours we stretch the boundaries of fantasy between earth and stars, dance and dream, day and night on two stages. For this we travel with you for three days and four nights through imaginative sound worlds.
The Psychedelic Experience invites you to party together around our colorful stage, to chill in the lovingly furnished Ambient Garden, to be surprised by the detailed decorative spheres, to greet old friends and to experience new encounters.
There will be a large marketplace for our guests. International shops pitch their tents. Artists, designers and dealers present their offers. Cuisines from all over the world offer dishes for all tastes.
If you want to treat yourself to a few more days of vacation before or after the festival, the "land of 2033 lakes" also has the best cards for relaxation with swimming, camping, fishing, hiking, mountain biking tours and of course unique canoe trips.
We thank you for this great support over the past few years and look forward to welcoming you this year with lots of magic, sun and love. Demand is high, get your tickets today. 
We are looking forward to welcome you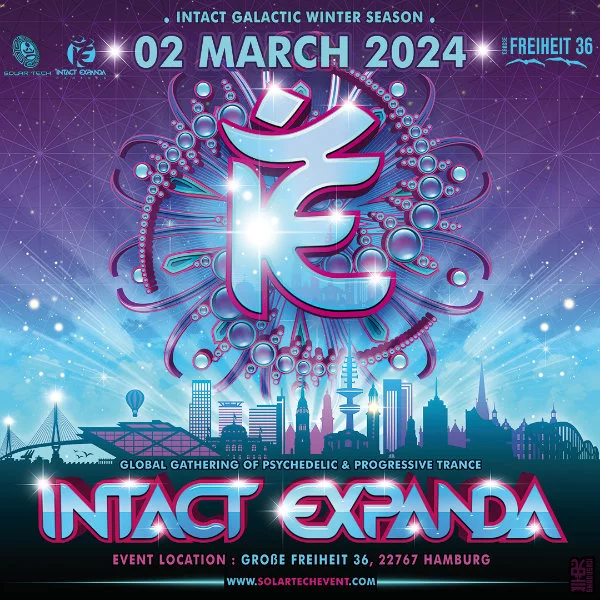 Follow your heartbeat!

Get ready for the Intergalactic Winter Edition 2024
We can't wait. Never before, we have been so excited about the next psychedelic season. The Intergalactic Winter Edition 2024 is waiting for you.  With heart and sound. Optimistically, we are moving into a new dimension of psychedelic party history with Psychedlic & Progressive Trance as well as a special Ambient Chill Space. Be part of it! United in dance and dream. Be prepared for an unforgettable night with an exciting line-up. If you secure your ticket in advance, you will certainly save yourself the wait in the queue.

We are looking forward to seeing you!

Your Intact Expanda Team